In Khmelnytsky, the doctor demanded $ 300 for the purpose of group disability and pensions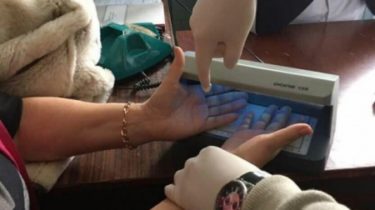 In Khmelnytsky, the doctor demanded $ 300 for the purpose of group disability and pensions
Money
Today, 16:23
1 of 4

© Press service of the SBU

1 of 4

© Press service of the SBU

1 of 4

© Press service of the SBU

1 of 4

© Press service of the SBU
© Press service of the SBU

© Press service of the SBU

© Press service of the SBU

© Press service of the SBU
The woman was detained in his office immediately after receiving a bribe.
Khmelnytsky region exposed in bribery of the Chairman of the medical Advisory Committee one of the Central regional hospitals.
It is reported by the SBU.
In particular, the medic demanded $ 300 from a local resident for assistance in appointment of disability and establishing pensions.
The Chairman of the Commission was detained in his office after obtaining all sum of a bribe.
During a search at the workplace of the doctor withdrew three thousand dollars and nearly thirty thousand. The medic also found a list of names, with indication of disability groups which need to be issued.
The criminal proceedings are opened, the investigation continues.
Recall that in Kropiwnicki one of the leaders of the Commission Kirovohrad regional Bureau of mediko-sanitary examination required 18 thousand hryvnias from the disabled person for assigning him a life group. Law enforcement authorities established that the physician demanded money through an intermediary. Moreover, it is noted that a local resident who has a third group of disability since childhood, was to obtain such a conclusion automatically.
Comments
comments