"In Moscow the enemy" wants to kill Shukhevych – Lyashko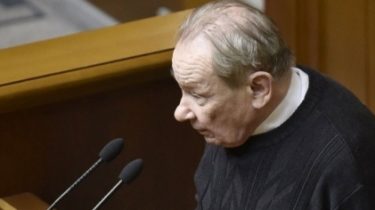 "In Moscow the enemy" wants to kill Shukhevych – Lyashko
Yuriy-Bohdan Shukhevych© UNIAN
"Radicals" claim of attempt at life of the party.
Representatives of the "Moscow the enemy" are going to kill the Radical party Deputy Yurii-Bohdan Shukhevych to destabilize the situation in Ukraine.
This was stated by the head of the political forces Oleg Lyashko, reports Ukrainian Pravda.
See also: Parubiy has approved the opening of a criminal case because of the fight Lyashko and smartly
He said this from the rostrum of the Verkhovna Rada on Tuesday. On the podium next to him stood himself Shukhevych and other MPs from the faction. Shukhevych himself no statements made.
"Today in respect of our colleague, political prisoner, Hero of Ukraine Yuriy Shukhevych was an attempt cynical provocation. After that we have received reports from reliable sources that the life of Yuriy Shukhevych is in danger. What our colleague can kill, to use this assassination to destabilize the situation in Ukraine, the implementation of Moscow's plan to undermine Ukraine from within," said he.
In this regard, he appealed to the President and the head of the SBU with a request to pay attention to it and provide Shukhevych security. Shukhevych himself, he urged to be careful in the near future not to appear in public places.
Earlier today, Lyashko said that the people's Deputy Shukhevych tried to use "for the implementation of Moscow's plans" people of Victor Medvedchuk. That's why he gave him to speak from the podium. In the end, Shukhevych made a speech after the break.
Comments
comments