Rada has banned the advertising of loans at 0% and allow early repayment loans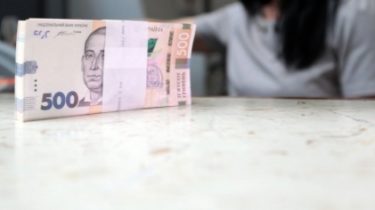 Rada has banned the advertising of loans at 0% and allow early repayment loans
© UNIAN
The bill was pending a year and a half.
The Ukrainians will have the right to early repayment of consumer loans and not to pay to banks and financial institutions. At the same time, soon to disappear is singing the praises of loans at 0% and lending no documentary evidence of the financial condition of the borrower.
The corresponding law "On consumer credit" today, November 15, adopted by the Verkhovna Rada, writes "Economic truth". On the consideration of the Parliament the document was a year and a half. And will enter into force if it is signed by the President of Ukraine.
"The law requires to establish a mechanism of consumer credit, which will ensure the protection of rights and legitimate interests of both consumers and lenders in this area, create a proper competitive environment in the financial market, improve the level of trust of the population to it, will provide favorable conditions for development of economy", – stated in the explanatory note to the bill.
In particular, the credit provider must provide and explain all the features of consumer credit. In addition, the Bank or financial institution must assess the creditworthiness of the borrower. At the same time prohibit advertising, which States that the loan does not need any income or status, as well as the advertising of credit at 0%.
See also: youth housing loans allocated "a paltry" 24 million hryvnias
The borrower will be able to repay the loan and not pay sky-high interest rates:
"The consumer in case of early return of a consumer loan shall pay to the lender interest on the loan and the cost of all services related to the servicing and repayment of the loan, for the period of the loan. The consumer has the right at any time fully or partially to repay consumer credit, including by increasing the amount of periodic payments".
In addition, the bill provides for the restructuring of obligations under the contract on consumer credit establishes the order of repayment of requirements under the contract on consumer credit and responsibility of the consumer on the consumer loan agreement.
The law will apply to all consumer loans, i.e., loans for personal needs, family needs and would not cover loans for business purposes.
Note that the Parliament also needs to consider spectacor, which will help banks deceived investors to get their money back.
Comments
comments