Ukraine banned import of poultry from the two EU countries due to the outbreak of diseases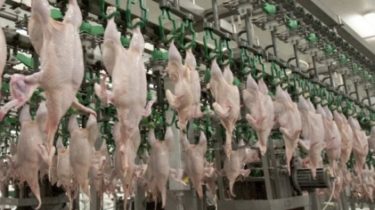 Ukraine banned import of poultry from the two EU countries due to the outbreak of diseases
© UNIAN
In Europe record outbreaks of avian influenza and Newcastle disease.
Ukraine has banned the import of poultry products and raw materials from it in two countries of Europe: from Bulgaria – because of the cases of poultry diseases Newcastle disease, from Hungary – due to the highly pathogenic flu of a bird.
According to the State service of Ukraine on safety of foodstuffs and consumer protection and clarifies that the importation is possible only to those "products and raw materials that have been processed by a method that ensures the destruction of pathogens of these diseases".
"Outbreaks of avian influenza and Newcastle disease was registered among wild and migratory birds in those countries in Eastern and Western Europe: Romania, Poland, Hungary, Bulgaria, the Netherlands, Switzerland, Austria, Germany. The state foods and consumer service requests of business entities whose activities are connected with import of poultry and by-products, to consider specified information", – stated in the message.
We will remind, two years ago "bird flu" in Europe has cost at least 150 thousand new victims.
Comments
comments