The protesters, who under NBU require return of the Deposit, can't call your Bank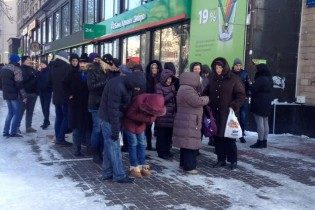 The protesters, who under NBU require return of the Deposit, can't call your Bank
© facebook/Andrey Dzindzya
Some "activists" are very aggressive towards journalists.
Today, November 15, in Kiev began a protest, which organizers called indefinite. The only requirement, which now announce the resignation of the head of national Bank Valeria Gontareva.
As the correspondent of TSN events, the protesters first gathered on Kyiv, where all the column went to the Bank and demanded to give money. The correspondent asked the participants about their demands, but not everyone could tell the Bank where they lay their contributions, while others simply didn't answer questions and were aggressive with journalists.
In the government quarter of the capital held several rallies
TSN. Wounds
Today, 12:12
Add to favourites
The center of the capital blocked and partially paralyzed. In the capital, held several rallies in the government quarter. There the deceived investors of banks, and people unhappy with the new tariffs. From the circle of deputies the most active representatives of the Opposition bloc. To patrol Kiev brought to the streets 5,000 law enforcement officers. The security service had seen in the announced promotions arm of the Kremlin and warned of possible provocations.
In the city centre of the extraordinary security measures: NBU passed through the metal detectors, inspect bags and backpacks. Order cherish more than 5 thousand law enforcement officers, on duty with dogs. Also on the site is imminent.
The movement in the center of the city promise to restore about 16 hours. Now in the center of Kiev it is impossible to pass.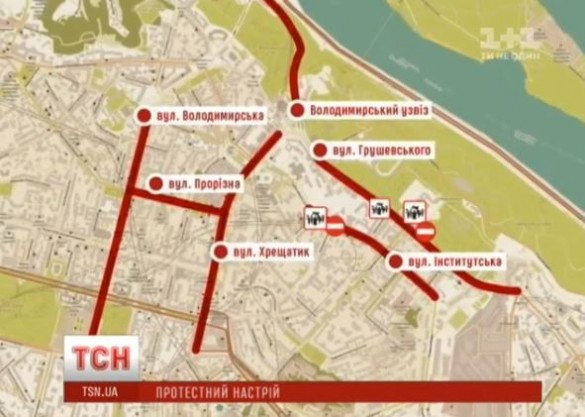 The protesters were concentrated at the bottom of Institutska street, took the Garden and the Grushevsky street. Security reasons the police have blocked off part of downtown. Everything here is as well as the Vladimir descent in the direction of downtown. Down on the skirt to move freely. And move the surrounding streets – Prorizna and Vladimir.
Meanwhile, the law on the deceived depositors of the Bank "Michael", who last week was initiated by the President, in the Parliament. It will consider the Committee as to the vote he gets the evening session.
By TSN correspondent Ivan Vorobyev
Comments
comments