Chubarov warned about the possibility of extradition of the Russian Federation wrongly accused citizens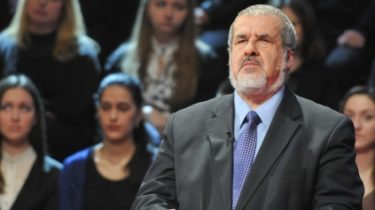 Chubarov warned about the possibility of extradition of the Russian Federation wrongly accused citizens
© The right to Vlad
The MP believes that the security service, judges and prosecutors can be a conspiracy.
In prisons of Ukraine contains a number of people that can give Russia, where they are illegally persecuted.
This was from the rostrum of the Verkhovna Rada, said MP and head of Majlis of the krymskotatarsky people Refat Chubarov.
See also: In the Parliament want to deprive Saakashvili of citizenship and extradite him to Georgia
"Russia bombarded us with questions concerning extradition of its nationals who sought refuge here in Ukraine. Russia blames its citizens for crimes that they never committed", – quotes "Ukrainian truth" quote the MP.
Chubarov added that personally involved in the Affairs of two people sought by Russia.
"It Mariev Ruslan, who, incidentally, lived in the Crimea after the occupation and went with his family to mainland Ukraine. And he is now imprisoned and awaiting extradition. And Isakov Shakhban, whose seven children and he is also on the territory of Ukraine", – said the Deputy.
He suggested that a possible collusion between employees of the SBU, prosecutors and judges.
"It seems that we are in a hurry to give the people of Russia, so she punished them unjustly… it is Impossible to give a country at war, the aggressor country those people who we are looking for shelter," he explained, adding that these people are in the same articles that he and the leader of Crimean Tatars Mustafa Dzhemilev.
Chubarov urged the justice Department to consider the implementation of public control over such things, "so we gave people to death" and added that the relevant committees of the Rada avoid consideration of this topic.
As previously reported, Russia has five times refused to issue deprived the title of President of Ukraine Viktor Yanukovych. Ukraine appealed to Russia for the extradition of Yanukovych in the framework of five separate criminal cases and each time Moscow refused, citing the political nature of the cases.
Comments
comments