Dizzying night race: in Kiev the drunk driver ran from police and damaged four cars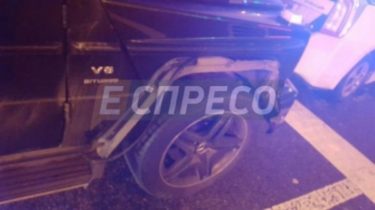 Dizzying night race: in Kiev the drunk driver ran from police and damaged four cars
Kiev
Today, 04:28
1 of 5

© espreso.tv

1 of 5

© espreso.tv

1 of 5

© espreso.tv

1 of 5

© espreso.tv

1 of 5

© espreso.tv
© espreso.tv

© espreso.tv

© espreso.tv

© espreso.tv

© espreso.tv
A grief-the driver was taken to the police Department.
In Kiev, the police chased the driverwho violated the traffic rules and triggered two accidents.
This informs the Guard.Espresso.
Police pursued the driver of the Mercedes G-wagon, which caused emergency and repeatedly violated the rules of the road. The consequence of the weather was two accidents.
Also hospitalized was the driver of the Honda. The driver of the Mercedes was arrested for violent behavior, because he was in a state of alcoholic intoxication and was taken to the police Department.
As a result of night chase city damaged four cars, including a police car.
See photo: In Kiev as a result of the accident suffered by the children
We will remind that earlier the young people at Mercedes collided with a police car and another car. The accident involved the son of people's Deputy – the Deputy confirmed this fact and promised to help in treatment of victims.
Comments
comments