In Kiev the police guard on duty, was kidnapped in the apartment coin collection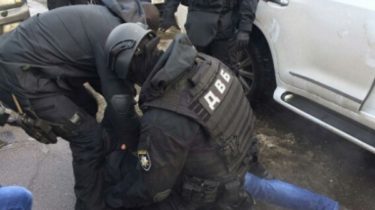 In Kiev the police guard on duty, was kidnapped in the apartment coin collection
Kiev
Today, 11:56
1 of 4

© National police of Ukraine

1 of 4

© National police of Ukraine

1 of 4

© National police of Ukraine

1 of 4

© National police of Ukraine
© National police of Ukraine

© National police of Ukraine

© National police of Ukraine

© National police of Ukraine
The outfit responded to a call about a robbery and dograbili housing.
The police protection went the alarm, which went from one of the apartments in the Shevchenko district of Kiev, and robbed homes. The event took place in may 2016, and now to solve the crime, the press service of the police.
At the specified address, militiamen noticed unknown persons, who, when the cops began to flee. Given that the victim's apartment was on the second floor, and the thieves entered the house through the window, one of the inspectors of the UPR decided to check if there are any inside the thieves and got into the room the same way. However, the room was only traces of a burglary – clutter and empty space from the stolen equipment.
Going back, 28-year-old police officer noticed on the table by the window album bound in leather, and several hundred ancient coins. Find the inspector showed his teammates and together they decided to keep it. Only after that the police protection was called to the scene investigative team.
While the staff of Shevchenkovsky Department of the Metropolitan police were looking for kidnappers property, including valuable collections, their colleagues from the police protection had to evaluate the property and were preparing to sell it.
270 coins, totaling almost 260 thousand hryvnias, the inspectors of the UPR was going to sell for 200 thousand hryvnias and to divide the proceeds among themselves. At a meeting with a potential buyer went to 33-year-old, now dismissed from the police, sub-inspector of the UPR. Immediately after receiving 200 thousand cash, he was detained at the scene of the transaction.
Money and the coins during the RAID seized. Initiated criminal proceedings under article "abuse of power or official position and embezzlement acting in collusion, in a large scale." The detainees are in custody.
As reported by the Prosecutor's office – the victim of a robbery became a journalist, chief editor of the online publication.
Comments
comments