In the Parliament want to deprive Saakashvili of citizenship and extradite him to Georgia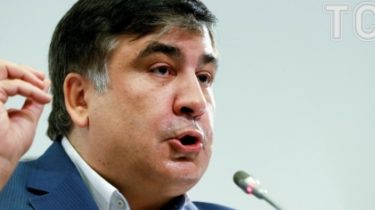 In the Parliament want to deprive Saakashvili of citizenship and extradite him to Georgia
© Reuters
The author of the initiative became the people's Deputy Vadim Rabinovich.
The people's Deputy Vadim Rabinovich calls to extradite Mikheil Saakashvili. He stated this in an interview with TSN.
According to Rabinowitz, he appealed to the Prosecutor General and the interior Ministry with a request to consider the extradition of the former head of the Odessa regional administration. Because Ukraine may not extradite its citizens, Rabinowitz offers Ukrainian passport for a politician to take. With the corresponding initiative, he appealed to President Petro Poroshenko. "Due to the fact that have been violated by granting him citizenship laws of Ukraine, I was asked to return all legal plane to deprive him of citizenship. In addition, we have signed an agreement with Georgia on the extradition of international criminals. Let's not break the contract, not to fight over one person with Georgia and will issue it," said the MP.
Saakashvili himself, despite numerous requests TSN, this statement has not responded. Earlier words Saakashvili about the alleged nationalization of PrivatBank Igor Kolomoisky called a "raving lunatic".
Comments
comments