Simplified Schengen: European Commission proposed to enter the EU for 5 euros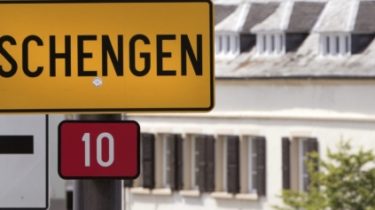 Simplified Schengen: European Commission proposed to enter the EU for 5 euros
© Getty Images
The creation of a system triggered by the recent terrorist attacks in France and Belgium.
The European Commission introduced a new system of information and for travel authorization (ETIAS) for persons who have the right of visa-free entry into the European Union.
This is stated in the statement of the European Commission.
"We must know who crosses our borders. We offer an automated system to determine whom to allow to come to Europe. So we know who is traveling through Europe before they even come here," – said the President of the European Commission Jean-Claude Juncker.
Note, the proposal States that an entry permit will be granted after passing the "simple, cheap and quick" procedure – in most cases projected to permit for a few minutes. Wanting to get into Schengen countries will need to fill the form and provide a valid travel document. The application will be valid for five years and for multiple journeys, and the registration fee will be only 5 euros and will apply to all applicants over the age of 18 years.
Also the European Commission has assured that the proposed system ETIAS will improve internal security and promote legitimate travel to the Schengen area.
"Securing our borders and protecting our citizens is our top priority. ETIAS will close the information gap by cross-checking visa applicants in all other systems," – said the first Vice-President Frans Timmermans.
We will remind, earlier the President Petro Poroshenko expressed confidence that the European Union will decide on the introduction of visa-free regime with Ukraine until November 24.
According to the President, Ukraine supports the European Parliament's second biggest faction of the European people's party and the liberals and the conservatives, therefore, for decision on visa-free regime is in Parliament an absolute majority.
For his part, the President of the European Commission Jean-Claude Juncker has confirmed the execution by Ukraine of all criteria for visa-free regime.
Comments
comments