The OSCE mission found out how much people are paid for participation in the demonstration under the national Bank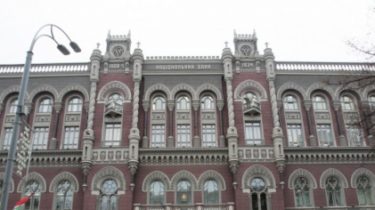 The OSCE mission found out how much people are paid for participation in the demonstration under the national Bank
© UNIAN
Participants pay a sum equivalent to 10 dollars.
For participation in the rally at the National Bank of Ukraine paid a sum equivalent to 10 dollars. This is stated in the report SMM OSCE on November 15.
So, members of the OSCE mission in Kiev, watched a demonstration near the national Bank of Ukraine, which was organized by a political party "For life". The rally was attended by about 1,200 people, most of which, in particular, 70% were women of advanced age.
See also: Experienced participants of the meetings told the details of his "protest" in Kiev
Members of the OSCE noticed that near the crowd stood 20-30 guys who were sure that no one left the demonstration. If someone tried to leave, they asked where they were going. Men also stopped observers, stating that they are members of the "rapid response team" political party "For life". They told members of the OSCE, how much people get for participating in the rally.
In addition, the location of the event was attended by about 100 law enforcement officers who enforce public order.
We will remind, on November 15 in Kyiv was held a few demonstrations, particularly near the Verkhovna Rada and the national Bank of Ukraine. Thus, under the NBU protesters demanded the resignation of Gontareva and return of their deposits, but some could not even name the Bank in which lay their contributions.
Noteworthy, the police of the capital is reinforced to protect the center of Kiev until November 22.
Announced rally: protesters have blocked roads in the center of Kiev
TSN. Pdsmi day
Yesterday, 23:39
Add to favourites
The protesters occupied the center of Kiev. From the morning until 15:00 heart of the capital was paralyzed. In the government quarter protested the deceived investors of banks and unhappy with the new rates to consumers. Road blocks, patrolling Kiev streets brought 5 thousand militiamen. Promotions announced in advance: SBU saw in their organization arm of the Kremlin and warned of possible provocations.
Organized all retirees and 125 grn remuneration. In the center of Kiev rallies
Kiev
Yesterday, 11:08
1 of 17

Organized column of protesters
© facebook/Andrey Dzindzya

1 of 17

Organized column of protesters
© facebook/Andrey Dzindzya

1 of 17

Organized column of protesters
© facebook/Andrey Dzindzya

1 of 17

Organized column of protesters
© facebook/Andrey Dzindzya

1 of 17

Organized column of protesters
© facebook/Andrey Dzindzya

1 of 17

Organized column of protesters
© facebook/Andrey Dzindzya

1 of 17

Organized column of protesters
© facebook/Andrey Dzindzya

1 of 17

Organized column of protesters
© facebook/Andrey Dzindzya

1 of 17

Organized column of protesters
© facebook/Andrey Dzindzya

1 of 17

Organized column of protesters
© facebook/Andrey Dzindzya

1 of 17

Organized column of protesters
© facebook/Andrey Dzindzya

1 of 17

Organized column of protesters
© facebook/Andrey Dzindzya

1 of 17

Blocked street in the center of Kiev
© UNIAN

1 of 17

Blocked street in the center of Kiev
© UNIAN

1 of 17

Blocked street in the center of Kiev
© UNIAN

1 of 17

Blocked street in the center of Kiev
© UNIAN

1 of 17

Blocked street in the center of Kiev
© UNIAN
Organized column of protesters
© facebook/Andrey Dzindzya

Organized column of protesters
© facebook/Andrey Dzindzya

Organized column of protesters
© facebook/Andrey Dzindzya

Organized column of protesters
© facebook/Andrey Dzindzya

Organized column of protesters
© facebook/Andrey Dzindzya

Organized column of protesters
© facebook/Andrey Dzindzya

Organized column of protesters
© facebook/Andrey Dzindzya

Organized column of protesters
© facebook/Andrey Dzindzya

Organized column of protesters
© facebook/Andrey Dzindzya

Organized column of protesters
© facebook/Andrey Dzindzya

Organized column of protesters
© facebook/Andrey Dzindzya

Organized column of protesters
© facebook/Andrey Dzindzya

Blocked street in the center of Kiev
© UNIAN

Blocked street in the center of Kiev
© UNIAN

Blocked street in the center of Kiev
© UNIAN

Blocked street in the center of Kiev
© UNIAN

Blocked street in the center of Kiev
© UNIAN
Comments
comments