The salary of teachers will grow by 50% and increased scholarships make it to the subsistence level – Grinevich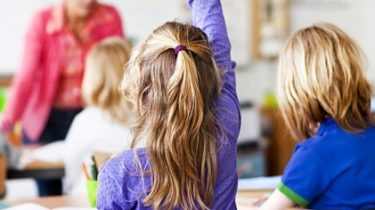 The salary of teachers will grow by 50% and increased scholarships make it to the subsistence level – Grinevich
© techgirl.co.za
The size of the subsidy for the salary of educators in the budget increased.
The amount of subsidy for the salary of educators will be more than 52 billion UAH 10.2 billion UAH. more than planned in the draft budget for 2017, which was submitted to the Verkhovna Rada of Ukraine before the first reading. This was stated by the Minister of education and science of Ukraine Liliya Hrynevych at the parliamentary hearings.
Thus teachers ' salaries in 2017, an average increase by 50%, and not 30 as was previously announced.
Hrynevych also said that the size of the raised grants will increase to a living wage, and to attract talented young people to study for critical professions (teachers, engineers) are invited to significantly increase the base amount of the scholarship for training in these specialties.
Local governments will receive in the next year 209 million UAH for the education of persons with special educational needs.
Vocational education will also support, because the Government today identified 19 occupations of national importance, training on which will be funded from the state budget. In General, for this in the draft budget for 2017 laid down nearly 170 million UAH.
Liliya Hrynevych noted that despite the fact that the sum of the costs in 2017 for science also increases, it will cover only the increase in wages. In turn, science is really in need of financial investments, primarily to update the material-technical base of scientific institutions.
Note, in connection with the increase in the minimum wage doubled to 3,2 thousand UAH – one and a half times will increase and public sector wages. This was reported by Minister of social policy.
Comments
comments