Avakov presented the acting head of the national police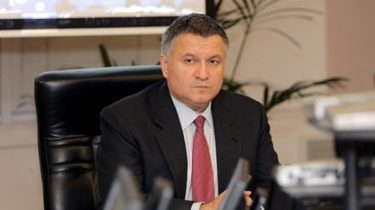 Avakov presented the acting head of the national police
Policy
Yesterday, 20:09
1 of 3

© npu.gov.ua

1 of 3

© npu.gov.ua

1 of 3

© npu.gov.ua
© npu.gov.ua

© npu.gov.ua

© npu.gov.ua
The corresponding order the head of the MIA of Ukraine Arsen Avakov signed today, November 16.
The Minister of internal Affairs of Ukraine Arsen Avakov presented to staff of the National police of Ukraine, the acting national police head of Vadim Troyan.
This informs the Department of communication of the National police of Ukraine.
Vadim Troyan said that now the interaction between the bodies and divisions of internal Affairs and the National police is at a satisfactory level, therefore problems should not arise.
"The task before the police remain the same as it was. This is a continuation of the reform, a complete set of personnel and the task which gave us the Cabinet of Ministers of Ukraine: disclosure, disclosure and disclosure of crimes," – said Vadim Trojan.
See also: Dekanoidze officially dismissed from the post of head of national police
Recall, November 14, Khatia Dekanoidze called a press conference, which announced his resignation. According to Khatia, this decision prompted the fact that the work of the police trying to influence policy. His successor Trojan Dekanoidze considers to be politically dependent.
Comments
comments