Canada and Russia are in talks on Ukraine – Reuters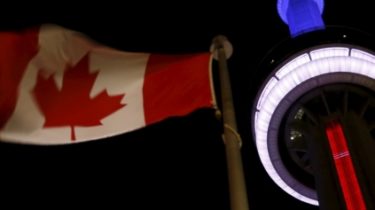 Canada and Russia are in talks on Ukraine – Reuters
© Reuters
Ottawa can move to the easing of sanctions.
High-ranking officials of foreign Affairs Canada and Russia for the first time met behind closed doors where they discussed various issues, among them Ukrainian.
This is with reference to the Ministry of foreign Affairs of the Russian Federation, writes Reuters.
"Although publicly Canada takes hard line against Russia, a senior canadian diplomat earlier this month secretly visited Moscow, where he discussed issues related to Ukraine and Syria, what caused concern of the opposition that Ottawa may move toward the easing of sanctions", – stated in the material.
According to the publication, on 1 November in Moscow met the head of the political Department of the foreign Ministry of Canada mark gvozdetskiy and Deputy foreign Minister of Russia Sergei Ryabkov.
"The visit was the first such for the year that has passed since the election victory of the Liberal party led by Justin Trudeau. His predecessor at the post of Prime Minister Stephen Harper has imposed on Russia's restrictive measures on its support of insurgents in Ukraine", – stated in the material.
Also read: Canada calls on Russia to cease attacks in Syria
We will remind that earlier the Minister of foreign Affairs of Canada stéphane Dion called on all countries to keep sanctions against Russia over its actions in Ukraine. He also noted that Canada does not ease restrictions, while Moscow maintains its position.
Comments
comments