The Pension Fund told how to grow the payout in 2017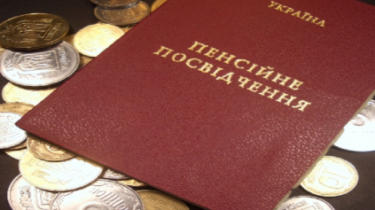 The Pension Fund told how to grow the payout in 2017
© chernobyl-spas.info
The average pension will reach 2 thousand.
The average pension in Ukraine in 2017 will amount to UAH 2001. This was stated by member of the public Council under the Pension Fund of Ukraine Marianna Onufryk, UNIAN reports.
According to her, the figure derived from the parameters laid down in the draft state budget for next year. There is a revenue Fund at the rate of 283.2 billion UAH. of which the Ukrainian Treasury will allocate 141,3 billion in subsidies. According to estimates Onufryk, the average size of pension payments increases compared to the current year 270 hryvnia. She noted that these calculations already include raising the minimum salary up to 3200 UAH from 1 January 2017 – this is planned in addition to 14.8 billion UAH. contributions to the Pension Fund. "Settlements are not yet final, then the case for the Ministry of Finance. It is also important to emphasize that the budget of the Pension Fund calculated on the current legislative framework, that is, the updating of pensions is not taken into account," said Onufryk.
As previously reported, from January 1, 2017 Ukraine should implement the transfer of all pension cases in electronic form. Through innovation, the pension can be issued without reference to the place of residence or work, said Vice Prime Minister of Ukraine Pavlo Rozenko.
BP want to reduce the retirement age for women
TSN. 19:30
14 Nov, 21:37
Add to favourites
Reducing retirement age will apply to mothers raising three or more children and work. It is not about the pension on unfavorable terms, which exists today. And about the full. Go for it, women would be 55 years old with 20 years of insurance experience.
Comments
comments