Under the LCP require the abolition of the controversial law of Kivalov-Kolesnichenko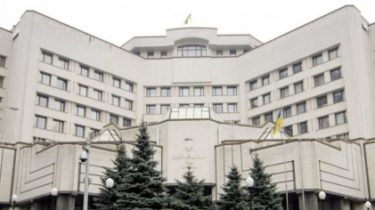 Under the LCP require the abolition of the controversial law of Kivalov-Kolesnichenko
© UNIAN
The recognition of the law unconstitutional postpone years.
Today, November 17, under the building of the constitutional court in Kiev staged a rally with a demand to cancel the scandalous law "On principles of language policy" designed by Sergey Kivalov and Vadim Kolesnichenko.
MP Hanna hopko, who was among protesters at KSU, noted that the court artificially within two years does not consider the submission 57 deputies on the recognition of the act unconstitutional.
According to the parliamentarian, the law of Kivalov-Kolesnichenko encouraged Russification and destroys the system of state protection and support of the Ukrainian language.
See also: the Rules of the language movement
"Now, during military aggression from Russia, this law is virtually an open door for the "Russian world", which was open anti-Ukrainian policies in 2012 and still not closed. After all, the decision by the Verkhovna Rada in 2014, the decision to repeal the criminal law was not signed by acting President of Ukraine Turchinov Alesandrom and still not entered into force", – is spoken in the message of the CSAC.
According to the politician, the Parliament adopted the law on introduction of quotas for Ukrainian songs on the radio are not enough for reliable protection against Russification.
"First, the law of Kivalov-Kolesnichenko should be abolished. Second, Ukraine needs a new modern language, the law on European principles, which would guarantee the development and powerful protection of the state language "on all territory of Ukraine in all spheres of public life" as defined by article 10 of the Constitution of Ukraine", – said hopko.
Recall the law of Kivalov-Kolesnichenko was adopted by the Verkhovna Rada in violation of the rules, 3 July 2012.
February 23, 2014 Verkhovna Rada of Ukraine abolished the law, but the then acting President Alexander Turchynov declared that will not sign the Parliament's decision to enact a new law.
The controversial Law provides that the state language is Ukrainian, but greatly expands the use of regional languages and contains an ambiguous definition of the term "native language".
Comments
comments