In the Poltava region, will pay 30 thousand UAH for each created job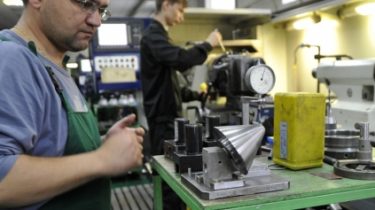 In the Poltava region, will pay 30 thousand UAH for each created job
© Information-analytical center of the NSDC
Search Finance has already begun.
Local authorities in Poltava region initiated the compensation to the entrepreneurs 30 thousand UAH of Bank loans for each created job.
This was during a regional forum in Poltava "Ukraine – a country of entrepreneurs," said the Director of Poltava regional administration of PrivatBank Alexander Tsys.
"Today we have signed a major document addressing the leaders of the region. We are asking for every job to compensate for 30 thousand UAH. Money from the local authorities there," he said.
He noted that if the entrepreneur is attracted by means of lending through the platform of "PrivatBank" "Loans to Ukrainian business" under 28% per annum with monthly repayment of the loan under the you on 150 thousand UAH and created one new job, then the total amount of interest payments for the year is 43.2 thousand UAH, including compensation of 13.2 thousand UAH.
As reported head of Poltava regional state administration Valeriy Golovko, now local authorities are looking for opportunities to compensation funds in the framework of this initiative. On 18 November in Poltava was opened the first regional forum "Ukraine-a country of entrepreneurs", during which local authorities in the region will present mechanisms to stimulate the development of entrepreneurship, including the possibility of partial compensation of interest on Bank loans from the local budget.
Comments
comments