Russian prankster has published a recording of alleged conversation with Poroshenko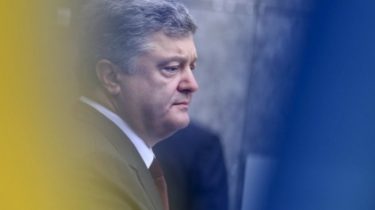 Russian prankster has published a recording of alleged conversation with Poroshenko
© UNIAN
On the record people are talking about the situation in Ukraine.
Russian Prancer Vladimir Kuznetsov, known as "Vova", published in Network video, which allegedly speaks with Ukrainian President Petro Poroshenko.
In conversation Kuznetsov impersonate the President of Kyrgyzstan Almazbek Atambayev.
On the recording he discusses the situation in the Donbass, the Minsk talks, Crimea and hacked mail of the Russian presidential aide Vladislav Surkov with the man whose voice like the voice of Poroshenko.
The publication of the recording has already responded in Ukrainian politics. In particular, the adviser to the interior Minister and people's Deputy Anton Gerashchenko wrote that for such a "draw" in the Kremlin, the culprit is not praise, because the conversation allegedly Poroshenko said that the Crimea and Donbass remain part of Ukraine, and on elections in the occupied territories cannot be considered.
Recall, on 2 November on the website Poroshenko came the news called "the President of Ukraine has held a phone conversation with President of Kyrgyzstan". It was stated that the parties discussed topical issues on the agenda of the Ukrainian-Kyrgyz relations.
In the AP of Kyrgyzstan has denied the information which appeared on the official website of the President of Ukraine and added that Poroshenko someone could play.
3 Nov from the website of the Ukrainian President deleted the message on his telephone conversation with President of Kyrgyzstan. Now it's not on the website, but it remained in the Google cache.
Comments
comments