"Ukrzaliznytsia" launches electronic system for distribution of empty freight cars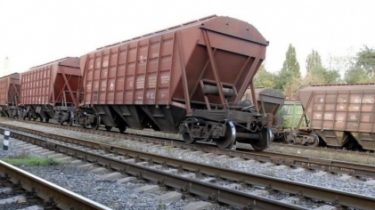 "Ukrzaliznytsia" launches electronic system for distribution of empty freight cars
© UNIAN
Database will be available on the website of the carrier.
In mid-December,"Ukrzaliznytsya" will test the automated distribution of empty freight cars.
"Do not hide – this is done in order to reverse the notorious "human factor". Another challenge is to minimize empty mileage and easy to determine the best route for a wagon, ensuring maximum revenue from the transportation of cargo. Apart from economic, have to consider the possibility of applying organizational criteria. For example, in the presence of the state program on provision of coal, first satisfied such claims, then there is a distribution other", – noted in the Facebook the head of "Ukrzaliznytsya" Wojciech Balczun.
The system will not automatically distribute the cars, but will offer a beneficial, especially on the location, route, etc.
"The Manager can offer your own version, if he is not satisfied with the offer system. But here he will have to be ready afterwards to explain their decision to meet the criteria," – said Balczun.
See also: In the appeared "new year" train tickets
Electronic database of freight cars with details on the stations will be placed on the website of "Ukrzaliznytsya".
"Such information is already in the grain, ore, building materials and coal. The first phase of the system will be tested on the "cement" and "covered" wagons. About 10% of the Park that is managed by the branch "Center of transport logistics". In the case of a positive result gradually transferred to the "automatic" management of all other types of cars. The following goes here "grain". The introduction of this system, – significant attempt to resolve the problem of shortage of rolling stock. However, our strategy is maximum and in a short time to replenish all possibilities of rolling stock "uz", – said Balczun.
Earlier it was reported that "uz" every day, ruining tons of grain and ore from leaky cars.
Comments
comments