In Kiev have exposed a brothel that operated in a strip club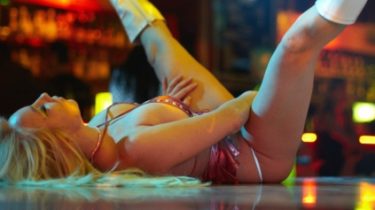 In Kiev have exposed a brothel that operated in a strip club
© Getty Images
The customer had to pay from 2.5 to 7.5 thousand UAH for sexual services
In Kiev, the police has stopped activity of a brothelthat was disguised as a strip club.
As reported the UNIAN in Department of fight against crimes connected with human trafficking of the National police of Ukraine, in the premises of the institution, it was discovered 10 strippers prostitutes.
During carrying out the authorized search field investigators have withdrawn about 10 thousand UAH, mobile phones and SIM cards that were used to enable criminal activities.
See also: Lviv and Kharkiv have exposed a network of brothels more than a hundred prostitutes arrested
In addition, the identified promotional products (brochures, business cards), "draft accounting" (customer records, the number of cash acquired) other evidence.
According to preliminary data, in order to obtain sexual favors from strippers, the customer had to pay from 2.5 to 7.5 thousand UAH.
Police have established that the organization of the specified criminal activity involved members of the administration of the institution. The investigation is continuing.
Comments
comments