In the Donetsk region detained the terrorist, which provides "order" in the "DNR"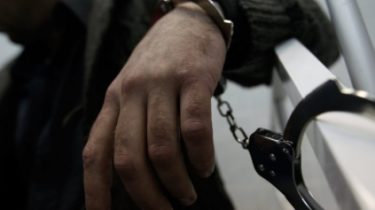 In the Donetsk region detained the terrorist, which provides "order" in the "DNR"
Illustration
To the man threatens till 5 years of imprisonment.
In the Donetsk region police officers detained the malefactorwho has provided a "law and order" at the illegal referendum in Slavyansk the area.
Now to it threatens till 5 years of imprisonment, informs a press-service of the Channel.
"A resident of Nikolayevka joined the militants right after in April 2014 was captured Slavic gorotdelenie police. He "served" at the checkpoint near the police building, then in the composition of the mobile groups to maintain order during the illegal referendum", – stated in the message.
Read also: In Kiev detained the businessman who financed the "LDNR"
According to men, a firearm did not give him. He also noted that the group was part of the Russian military.
Then the attacker stopped paying his "services", and when Slovyansk was liberated from the terrorists, he decided to "lay low," hoping that his actions were not noticed.
In turn, the police collected evidence against the men. And at present the malefactor is detained.
Earlier, militiamen Kharkiv police detained 21-the summer local resident who took part in the fighting in the ATO zone on the side of the so-called "DNR". In the last two years is male participated in the fighting in Debaltsevo and Saur-grave. For his "work" man received 4.5 thousand UAH.
Comments
comments