Poroshenko within 6 hours testifying in the case on crimes during Euromaidan media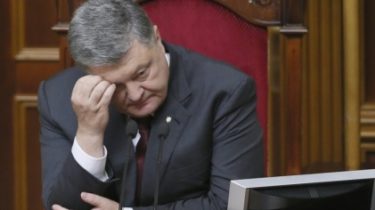 Poroshenko within 6 hours testifying in the case on crimes during Euromaidan media
© UNIAN
This was reported by a source in the Prosecutor General of Ukraine.
The President of Ukraine Petro Poroshenko gave testimony about the crimes during the Bramidan on November 18 instead of November 29, as previously planned.
It is reported by Interfax, citing a source in GPU.
See also: the Case of Euromaidan already in the Hague
So, the GPU investigators spoke with the President for six hours on several episodes in the Maidan.
We will remind, earlier it was reported that the administration of the President of Petro Poroshenko received a call on 29 November in the case of crimes against the activists of Euromaidan in January-February 2014.
Comments
comments