Protection of Yanukovych will demand carrying out a confrontation with Poroshenko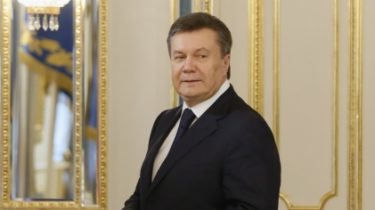 Protection of Yanukovych will demand carrying out a confrontation with Poroshenko
© Getty Images
Interrogation of the former President of the fugitive scheduled for November 25.
On 25 November, videotapes former President-the fugitive Victor Yanukovych. He is hiding in Russia. His defense will demand that the Prosecutor General's office also had a confrontation with the current President of Ukraine Petro Poroshenko.
This broadcast channel "112 Ukraine" said the lawyer Yanukovych Vitaly Serdyuk.
Read also: Yanukovych's Son did not organize mass murder on the Maidan — the court's decision
"Testimony, especially those provided by Petro Poroshenko (in the interrogation in the Prosecutor's office yesterday, November 18), are important for this case. The question arises as to the GPU, and to Mr. Poroshenko: why this testimony was not provided to investigators before? I recall that back in August, after Lutsenko announced the desire to interrogate these individuals, the defence filed a motion for protection during interrogation. This procedure may occur and may be conducted by the investigators. In addition, we had requested the questioning of Poroshenko and Yanukovych. One of the reasons that the GPU refused to hold it, was that persons had not been interrogated, including Mr. Poroshenko. Now there are no obstacles after the interrogation for the confrontation," – said Serdyuk.
Recall that the Svyatoshinsky regional court of Kiev on 16 November, I received a notice from the Rostov regional court of Russia, which discussed the possibility of interviewing Yanukovych in a videoconference. Questioning Yanukovych as a witness in the case of the prosecution of five former employees of special division "Berkut" in the murder of Euromaidan activists had scheduled on November 25.
Comments
comments