Police are investigating the seized during searches of the property of the Vice-Gontareva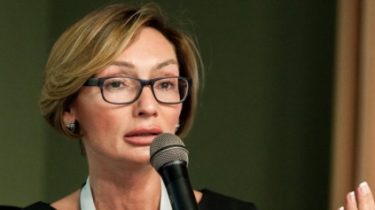 Police are investigating the seized during searches of the property of the Vice-Gontareva
© National Bank of Ukraine
The searches took place in late October.
The police examination of the property that was seized during the search of the Vice-President of the Bank Ekaterina Rozhkova in the investigation of the bankruptcy of the Bank "Michael".
This was stated by the head of the national police in Kiev, Andriy kryschenko, transfer "Ukrainian news".
"An investigation is underway. Involves 3 people, two elected pledged more than 130 million hryvnias, one is under a personal obligation. Was the search, the Deputy head of the NBU, was seized things of interest to the investigation. Now is conducted the examination and inspection of the seized property. While it returned nothing. The work is carried out", – he told, answering a question about how the investigation into the bankruptcy of the Bank "Michael".
Krishchenko added that law enforcement officials are studying the recordings, made public earlier in the media about the alleged telephone conversations Rozhkova respect to the Bank "Michael".
Rozhkova not notified of the suspicion.
See also: Deputy Gontareva has searched in the framework of the case about 2 billion hryvnia
Recall, the press service of the National Bank of Ukraine has officially confirmed the information about holding of the October 27 morning by investigators of the Main Directorate of the National police in Kiev search in the place of residence of the Deputy head of the NBU Ekaterina Rozhkova. According to the NBU, Rozhkova in the workplace, and the searches completed. Investigations are conducted in the investigation of the bankruptcy of the Bank "Michael". The national Bank considered these actions pressure.
Comments
comments