The Deposit guarantee Fund sued in "Oshchadbank" the assets of the bankrupt "Delta Bank"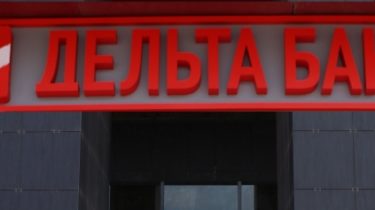 The Deposit guarantee Fund sued in "Oshchadbank" the assets of the bankrupt "Delta Bank"
Assets total UAH 450 million.
The assets of the bankrupt Delta Bank on UAH 450 mln, which are in pledge "the savings Bank" should pass to the Fund of guaranteeing the deposits of individuals.
"The economic court of Kyiv fully supported the arguments about the illegality of a contract according to which the assets of "Delta Bank" (before the recognition of its insolvency) to UAH 450 million was pledged to "Oshchadbank". In 2010 JSC "Delta Bank" has concluded several contracts of pledge and mortgage, to ensure the proper performance of its obligations to the JSC "Sberbank" contracts on opening and maintaining correspondent accounts. Among the security and the contract of pledge of property rights from February 25, 2015. The subject of pledge is property rights on credit contracts concluded by "Delta Bank" with large borrowers-debtors total value of more than 450 million UAH", – stated in the message of the DGF.
The Fund noted that due to the presence in the deal of the signs of insignificance and asked the court to recognize the contract of pledge is invalid.
We will remind, the Fund began the liquidation of one of the largest banks in Ukraine "Delta Bank" – October 8, 2015. The main shareholder was a businessman Nikolay Lagun (70,61%), of 29.39% shares owned by the company Cargill Financial Services International Inc. (USA).
Who is making money on the bankruptcy of Ukrainian banks
Pennies
September 28, 2015, 22:20
Add to favourites
During the work in the National Bank team of reformers headed by Valeria Hontareva bankrupt 50 banks. No money left hundreds of thousands of Ukrainians. But to throw people for money officials was not enough. Now in Ukraine – the wave of repression against the depositors of bankrupt banks, which took to the streets demanding their money back. The protesters come the subpoenas – they are accused of illegal Assembly. Journalists of the program "Groshi" for example, Delta Bank, one of the largest banks bankrupt to prove that Ukrainian financial institutions destroys corruption.
Comments
comments