A Moscow court has ordered Antonov to pay Russia 180 million rubles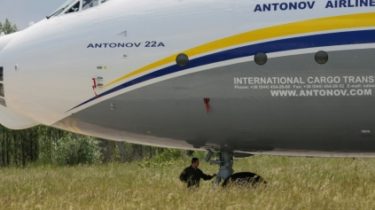 A Moscow court has ordered Antonov to pay Russia 180 million rubles
© Reuters
The case concerns the construction of plane An-70.
The Russian defense Ministry won the case at the Ukrainian state enterprise "Antonov". Aviakontserna must pay the Agency 180,2 million.
This is stated in the decision of the Arbitration court of Moscow, reports Газета.Ru.
The defense Ministry has filed a lawsuit to "Antonov" in 2015, demanding to collect from the company 357,4 million roubles of the penalty. The Ministry stated that in 1989 he signed with the enterprise the contract on construction of the aircraft An-70, but the work was never completed.
See also: stages of a divorce. Antonov collapses cooperation with the Russian company
Earlier it was reported that Antonov broke off relations with Russia in 2016 will not release any aircraft from-for shortages of accessories. Antonov will try to change all of the Russian components for components from other manufacturers on unfinished aircraft.
Comments
comments