In Russia increase utility rates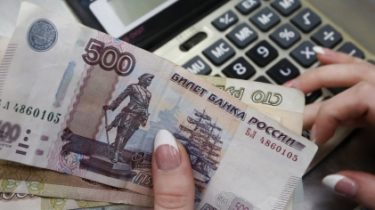 In Russia increase utility rates
© Reuters
The new prices have already been approved that will take effect in six months.
In six months, from July 1, 2017, in Russia, the 5-7% growth rates for utilities.
The corresponding order was signed by Prime Minister Dmitry Medvedev, reports "Rain".
The highest growth rates will occur in Moscow – plus 7%. In Saint-Petersburg and Yakutia utilities will rise by 6%, in the Kemerovo region – 5.9%, in Bashkortostan – by 5.6%, in the Tyumen region – 5.4%, in the Primorsky Krai by 5%. In other regions, the rates will also rise, but not above than 5%.
We will remind, Russia's revenues from gas exports fell by a third. General Ukraine buys gas in Russia in the course of the year.
Comments
comments