The Kremlin officially announced the date of Putin's speech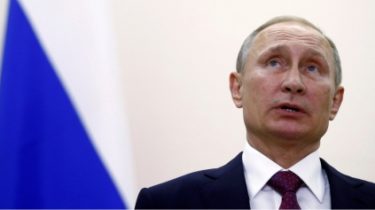 The Kremlin officially announced the date of Putin's speech
© Reuters
Peskov declined to announce the theme of the message to the Federal Assembly.
Russian President Vladimir Putin will announce the message to the Federal Assembly on the first of December.
This was stated to journalists the press Secretary of the Kremlin Dmitry Peskov, reports BBC Russian.
As for the traditional annual press conference, according to Peskov, it will take place later in the second half of December.
BBC Russian, citing expert reports that the message can be affected by traditional themes of corruption and improving the investment climate, removal of administrative restrictions for business and additional sources of economic growth.
In turn, Sands of the themes of the message refused to name.
See also: For most tomatoes. The reaction of users on Putin's speech
We will remind, before mass media reported that the message Russian President Vladimir Putin to the Federal Assembly scheduled for December 1. The President may declare a course on the reform of the public administration system and to give a signal that the "untouchables" no, experts say.
By tradition, the head of state delivers a message to the Kremlin. On the announcement of the representatives of the elite: the leadership of the presidential administration, government members, state Duma deputies, Federation Council members, representatives, governors, public figures, editors of the media. Only the Kremlin on the day of the message going about 1 thousand persons. the Event is broadcast live all Federal channels.
Last year, Putin read out a message of 3 Dec. Among the main points made by the President, there was a proposal to extend by six months the Amnesty of capitals and two years in the program of the parent capital, implement a system to support NGOs "working in towns and villages."
Comments
comments