Avakov's Deputy defeated in the contest for the influential post in the Ministry of interior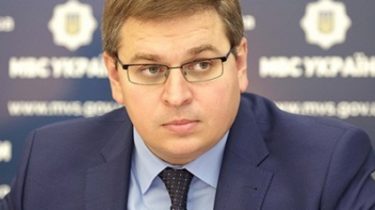 Avakov's Deputy defeated in the contest for the influential post in the Ministry of interior
© Department of communication, Ministry of internal Affairs of Ukraine
Before being appointed to the Ottoman interior Ministry was subordinate to the then head of the presidential administration Serhiy Lyovochkin.
The Deputy Minister of internal Affairs Alexey Takhtay became state Secretary of the Ministry of interior.
The head of Department Arsen Avakov said at the opening of the service center of the Ministry of interior in the city, reports "UKRINFORM".
"In the competition for the position of Secretary of the Ministry of internal Affairs of the defeated Alexei Ottoman is the perfect specialist, who has worked in the interior Ministry," he said.
Separately Avakov said that against his deputies is discreditation campaign.
As you know, Alex Tahtali before the appointment worked in the interior Ministry in the presidential Administration under the chairmanship of Serhiy Lyovochkin.
We will remind, earlier in Ukraine was a scandal because of the appointment of Deputy Avakov on European integration 24-year-old Anastasia Deev.
The Declaration Deev said that in 2015 she received 4387 UAH revenues, of which 4380 amounted to UAH scholarship, 7 UAH – dividends and interest. In addition, she pointed out 24 373 dollars of income earned abroad. According to "Ukrainian news", before moving to Ukraine Deeva lived in Stockholm, where, according to her, engaged in green technologies.
Subsequently, there were reports that Deeva worked at the foreign Minister Yanukovych. Further, the Network has been candid photos of the Deputy Minister. Himself Avakov called hypocrites people who criticize Deyev for photos.
Comments
comments