At the Kiev Bazhana Avenue knocked down a child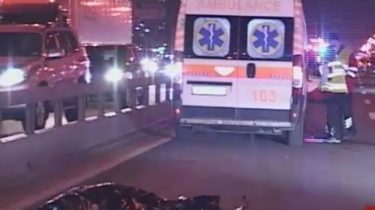 At the Kiev Bazhana Avenue knocked down a child
The boy ran across the road
The sixth grader was killed in an accident in Kiev. The accident occurred on Prospekt Bazhana, near the metro station in Kharkiv, according to TSN.12.00.
The road has four lanes in each direction with three-foot bump. There are a few pedestrian underpasses, however, the boy somehow ran across the road.
Hit him in the left lane. From the impact, it flew to 40 meters.
Upon road accident the criminal proceedings.
Comments
comments