Changing demographics: Lutsenko told how many thousands of Russians were brought to the Crimea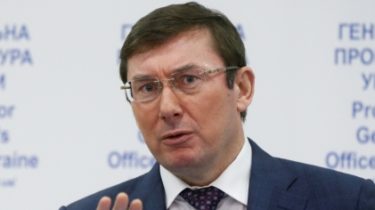 Changing demographics: Lutsenko told how many thousands of Russians were brought to the Crimea
© Reuters
It is made to change the demographic composition of Crimea.
The Prosecutor General of Ukraine Yuriy Lutsenko said that the Russian government brought in the annexed Crimea almost 73 thousand people from Russia.
"It is prohibited by international law", – said Lutsenko, – informs TV channel "112 Ukraine".
"Exactly who are these people? Obviously, the Russians. They came with the territory of the Russian Federation on Ukrainian territory, changing demographic composition," – said Lutsenko.
He said, 2 thousand 200 Ukrainian prisoners from prisons and remand prisons were forcibly removed to serve their sentences in Russia.
"International law prohibits to change the demographic pattern in the occupied territories", – said the Prosecutor General.
See also: Crimean "saboteurs". As Ukrainians have become victims of FSB fictional stories about the terrorist attacks
Earlier in the SBU said about the arrest on the border with Crimea two deserters, who, after the annexation of the Ukrainian Peninsula went to serve the Russian army.
However, the defense Ministry said that in the afternoon of 20 November, the SBU detained and taken out from the Crimea on the territory of Mykolaiv oblast of the Russian soldiers – warrant officer Maxim Odintsov and younger Sergeant of contract service of Alexander Baranov.
Comments
comments