Europe's largest airline plans to make plane tickets free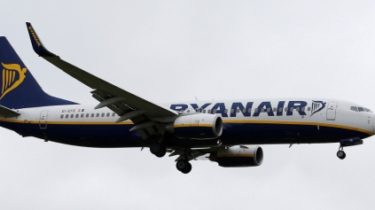 Europe's largest airline plans to make plane tickets free
© Reuters
This can happen in the next 5-10 years.
Irish low cost carrier Ryanair, which is one of the largest airlines in Europe, has announced plans to make plane tickets free.
This was stated by the CEO of the company Michael O'leary, reports The Guardian.
According to him, it can happen in the next 5-10 years. Ryanair plans to get revenue together with the airports, through which will pass passengers. The company also plans to share proceeds of sales retail stores and airports.
In addition, according to O'leary, make the tickets free will allow the reduction or abolition of various taxes currently paid by the company.
Read also: Ukraine will enter a new low-cost
The CEO of Ryanair said that the free flights may not appear in major airports, such as London Heathrow. According to him, this can only be done in cooperation with small airports, interested in the growth of passenger traffic.
Earlier it was reported that Ryanair will start flying in 2017, the "international airport "Lviv" them. Daniel Galitsky", but not ready to register in Ukrainian subsidiary due to the restrictions of the NBU.
Comments
comments