Volunteers identified in the Donbas Russian security forces out of 75 military units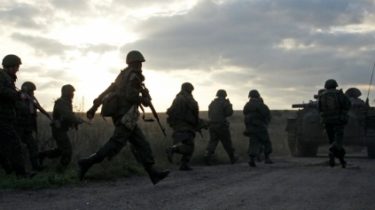 Volunteers identified in the Donbas Russian security forces out of 75 military units
© Reuters
Part of the security forces had experience fighting in the North Caucasus.
Volunteers of the international intelligence community InformNapam identified in the Donbass soldiers of the 75 Russian military unitsthat crossed into Ukraine at the orders of their commanders.
In a video presentation intelligence community published the findings of its investigation.
So, they have identified 45 of the military ground forces of the Russian army. They include infantry, artillery, tank units, army anti-aircraft defense units, scouts, snipers and drones.
Read also: the Russian Sergeant told how the military was forced to go to Donbas under threat of dismissal
Also the volunteers were able to establish in the Donbass soldiers of the 12 parts of the airborne troops of the Russian Federation. They were used in critical situations, mainly in offensive operations. In the battle for Ilovaysk, Debaltsevo and Donetsk airport was attended by Russian paratroopers.
In addition, it was identified the security forces military unit special forces Gur.
In the occupied Donbas was discovered by the Russians of the four naval units. Five more units from the national guard who have experience in the fighting in the North Caucasus. Also in the Donbass there are two divisions of the military space forces of the Russian Federation.
We will remind, earlier volunteers InformNapalm team exposed on the temporarily occupied Donbass personnel officer, nuclear, biological and chemical protection of Russia Vladimir Vakhrusheva. To identify the Russian strongman managed by his photos posted on social networks.
Comments
comments