On Odeschin Russian businessman stole $ 6 million and estuary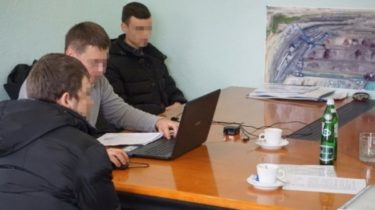 On Odeschin Russian businessman stole $ 6 million and estuary
Money
Today, 16:45
1 of 4

© Press service of the SBU

1 of 4

© Press service of the SBU

1 of 4

© Press service of the SBU

1 of 4

© Press service of the SBU
© Press service of the SBU

© Press service of the SBU

© Press service of the SBU

© Press service of the SBU
SBU now conducts searches at the marine terminal.
In the Odessa oblast of the Russian businessman took control of six million dollars and part of adzhalyksk estuary.
It is reported by the SBU.
In particular, began searches in the apartments and homes of leaders, and offices of a private marine terminal, owned by Russian businessman.
The demonstrations in the framework of criminal proceedings on suspicion of misappropriation of six million dollars tonnage taxes.
In 2015 the company is a prominent Russian businessman who owns the terminal, has issued illegally the right to receive part of the proceeds from port charges.
It is reported that this became possible due to the illegal registration of ownership rights on the part of the area galyckogo estuary, which is the property of the Ukrainian people.
During searches have seized a lot of unaccounted currency, print as well as offshore companies.
The investigation is continuing.
See also: In the river has exposed a criminal group, which took possession of the apartments on the 77 million UAH
Recall that nand Khmelnytsky bakery managers stole almost 16 million UAH. in Particular, officials "Bogdanochka bakery", which is part of the State food and grain Corporation of Ukraine, artificially "wrote off" part of the raw material which was supplied to the plant.
It was found that the management of the institution during the 2015-2016 regularly forged documents to cover up their dealings.
Comments
comments