"Without us and without walls". How the Network responded to the results of the summit Ukraine-EU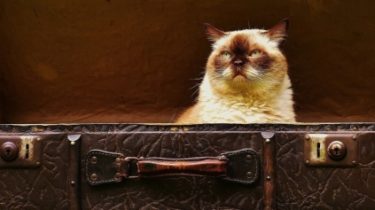 "Without us and without walls". How the Network responded to the results of the summit Ukraine-EU
© pixabay.com
Read a selection of well-aimed jokes and posts.
Today, 24 November, in Brussels the long-awaited summit Ukraine-EU, during which the participants discussed the further steps for visa liberalization.
EU leaders and Ukraine's President Petro Poroshenko stressed once again that our government has fulfilled all its obligationsnecessary for the abolition of visas for Ukrainians. However, the date when citizens of Ukraine will finally be able to travel to EU countries without visas has not been announced.
See also: 25 years to bizwise. The thorny path from independence to the last of the summit Ukraine-EU
Users of social Networks actively discussed the Summit in advance, during and after its completion. Users aptly joked about life "without a visa and without walls". Gathered a selection of the best posts and tweets.
Ernest Hemingway once made a bet that I will be able to write a very short story that rosmet:
Btvs.
— jovan (@jovanhatesyou) 24 Nov 2016
Recall, 17 November the ambassadors of the EU countries took the decision on the beginning of negotiations with the European Parliament on bezveze with Ukraine.
In the case of a positive decision, Ukraine is waiting for three important steps. First, the EU needs to introduce a cancellation mechanism bezveza, then the mode must be approved by the European Parliament, which most likely will happen in mid-December. Also the decision should be taken by the EU Council. According to various estimates, two to three months will need to run the mechanism. Thus, Ukrainians can travel to Europe without visas until March-February.
Comments
comments