Son Jemilev will send to Ukraine – lawyer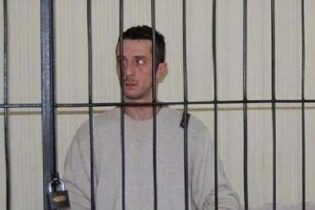 Son Jemilev will send to Ukraine – lawyer
© facebook/Georgy Logvynsky
The term of punishment of Ukrainians coming to an end.
Son of people's Deputy and one of the leaders of the Crimean Tatars Mustafa Cemil Hayser, who was convicted in Russia, should return to Ukraine. This was reported by lawyer mark Feigin.
"Hayser Dzhemilev will be freed in Ukraine", – the lawyer wrote on his Twitter page.
Read also: Russia has recognized the Ukrainian citizenship of the son of Cemil
Hayser Cemil is released in Ukraine.
— Mark Feygin (@mark_feygin) 24 Nov 2016
Earlier, another Ukrainian defender Nikolai Polozov, said that does not rule out a ban on Dzhemilev on leaving Russia because of the actions against him of three years of administrative supervision. In this case, it will be delivered on the territory of the Ukrainian Consulate in Russia, and he will remain there until the resolution of all problematic issues.
Recall, 10 Jun 2014 Hayser Dzhemilev was sentenced to five years imprisonment in a penal colony for manslaughter, theft and possession of weapons. The jury found guilty of Cemil. On 2 September, the Supreme court reduced the sentence to a year and a half.
Earlier in Russia recognized recognized Ukrainian citizenship Hayser, who spoke against granting him Russian citizenship, which automatically gave the residents of the occupied Crimea.
Subsequently, on October 27, Astrakhan regional court upheld the denial of parole krymchanin the Hayser Djemilova.
Comments
comments