Avakov announced the de-occupation of Donbass in the next 2 years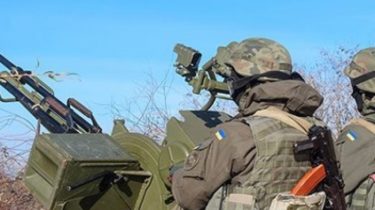 Avakov announced the de-occupation of Donbass in the next 2 years
© Press-service of the MIA of Ukraine
According to the Minister of internal Affairs, the main role in the operation will perform the National guard.
Over the next two years Ukraine will carry out de-occupation of Donbass.
This was stated by the Minister of internal Affairs of Ukraine Arsen Avakov during an extended meeting of the Military Council of national guard of Ukraine with participation of Secretary of the NSDC of Ukraine Oleksandr Turchynov.
"I am convinced that in the next two years we will carry out de-occupation of Donbass. And the crucial role it plays, the National guard under" – he stressed.
According to Avakov, everything is now aimed at readiness for this process.
Read also: OSCE recorded the highest level of violations of the truce in the Donbass
"The national guard is the law enforcement system, the system of the Ministry of internal Affairs with paramilitary functions. You have your own proud and a fairly clear hierarchy and functionality. Paramilitary component should be prepared as best as possible, the law enforcement component also," added the Minister, noting that in General the National guard.
We will remind, earlier at a meeting in Minsk on Donbass has called the possible date of the withdrawal forces in the Village of Lugansk. For the implementation of the agreements is necessary to observe the regime of silence militants.
Comments
comments