EBRD begins to help to transform the state "Oschadbank"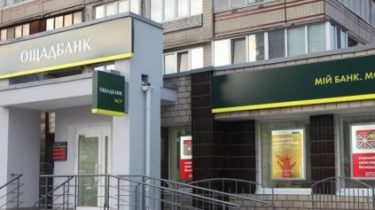 EBRD begins to help to transform the state "Oschadbank"
© Oschadbank
The European Bank for reconstruction and development can become the owner of a fifth of the state Bank.
To help transform the largest state-owned "Oschadbank" is the European Bank for reconstruction and development. In the future he has a chance to become the owner of the fifth part of financial institutions – sale of 20% of the Bank allows for the Memorandum between Ukraine and the International monetary Fund.
A Memorandum of understanding on reform of "Oschadbank" today, November 25, in Kiev, was signed by Finance Minister Alexander danyluk, managing Director of the EBRD in the countries of Eastern Europe and the Caucasus Francis Malige and Chairman of the Board of "Oshchadbank" Andrew Lush. This writes UNIAN.
"The Memorandum is part of the reform of state-owned banks, which will facilitate transparency of state banks, will bring them to work on a competitive basis. The reform we will not have to spend money for the capitalization of banks", – said danyluk.
"The EBRD is the largest investor in Ukraine, we have been working in Ukraine for nearly 25 years, we know how to work in Ukraine," said Malige.
He added that the Memorandum does not mean privatization "savings Bank" or sell it to foreign investors, and we are talking only about the modernization of the state Bank.
"Our goal is to work on improving the corporate governance of the Bank and to get rid of political influence in the Bank to improve the risk management system," – said a top Manager of the Bank.
The parties also signed an agreement to obtain "Oschadbank" loan of 50 million euros to support Ukrainian businesses (exporters).
Note that Oschadbank is the only Bank in Ukraine, which 100% guarantees the return of deposits. Partial privatization of financial institutions may mean the cancellation of this norm. Moreover, the abolition has already started talking in the national Bank.
Comments
comments