Gontareva has accused Tymoshenko of fraud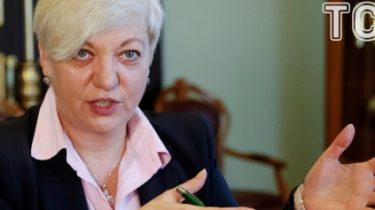 Gontareva has accused Tymoshenko of fraud
© Reuters
Exchange of sharp political statements continues.
The people's Deputy Yulia Tymoshenko has applied to the NEB about a criminal offense by the National Bank of Ukraine and Deposit guarantee Fund. The politician believes that the national Bank was first brought to the bankruptcy of the Bank 84, and then deliberately understate the value of assets already insolvent institutions, according to a story TSN.19:30.
"They appreciated assets that really are worth 450 billion, only 99 billion. This is the complete exsanguination of the financial system of the state, destruction of the banking sector, and this means the destruction of the economy of Ukraine", – said Tymoshenko.
The head of the NBU Valery Gontareva has said that all the rallies and in the last days of her companies happen for political order. And Tymoshenko threatened criminal liability. "Yulia Tymoshenko again gave bogus numbers that can't be associated with reality. We believe that this already goes beyond all boundaries and hope that these policies will be responsible before the law for all their fraudulent actions", – said the head of the national Bank.
Also on this day Gontareva complained about the corrupt judicial system in Ukraine. According to her, withUDA resumed banking "Union" and "Veles", which informed the national Bank declared insolvent due to illegal activities. On the eve it became known that the parliamentary faction of "Batkivshchyna" will demand the creation of the temporary investigative Commission to check the activities of the head of National Bank Valeria Gontareva, and the head of the Fund of guaranteeing the deposits of Constantine Voroshilina. In addition, MPs will demand from the National anti-corruption Bureau to investigate their activity and the alleged enrichment of the President of Petro Poroshenko on the fall of the hryvnia. This was stated by the head of the faction of Yulia Tymoshenko.
Comments
comments