Russia is ready to return to the gas market of Ukraine and reported it to the EU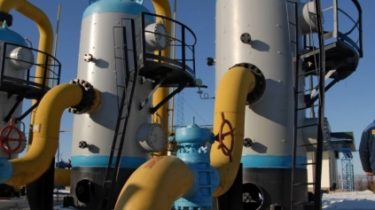 Russia is ready to return to the gas market of Ukraine and reported it to the EU
© UNIAN
Of the Russian Federation and the European Commission have agreed on a trilateral gas meeting with Ukraine.
Russia ready to sell Ukraine from 1.5 to 4 billion cubic meters of gas.
This was stated by Russian energy Minister Alexander Novak after talks with Vice-President of the European Commission maroš Šefčovič in Moscow, reports mirror of the week.
See also: the anniversary of the dry pipe. Ukraine exactly a year buys gas from Russia
In addition, Novak said that the Ministry of energy of Russia has informed the European Commission about the profitability of the price of Russian gas for Ukraine, as well as the additional costs incurred by Ukraine in the acquisition of European gas.
Besides, the Minister noted that the current price of "Gazprom" for Ukraine is even lower than spot prices in Europe.
Novak also said that Russia and the European Commission agreed to hold a trilateral meeting with Ukraine on gas.
Recall, European Commissioner maroš Šefčovič took part in the negotiations in Moscow regarding the conditions of gas supplies to Ukraine in winter. So, the negotiations envisaged in the framework of tripartite consultations between Ukraine, EU and Russia.
Comments
comments