The Outlook is stable. Kiev has upgraded the credit rating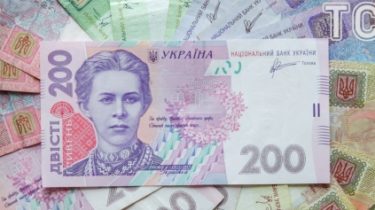 The Outlook is stable. Kiev has upgraded the credit rating
© Reuters
The capital of the early repayment of municipal debt securities 1.9 billion.
The international rating Agency S&P Global Ratings has upgraded the credit rating of Kyiv to 'b -' from 'CC'. The Outlook on the new rating is stable. This is due to the fact that the Ukrainian capital early repaid municipal debt securities by UAH 1.9 billion, the repayment period which came on 6 December.
"We appreciate the economy of Kyiv as weak, but diversified. Positive impact on the ratings of the city to create a low debt burden and moderate financial indicators", – stated in the message S&P, reports UNIAN.
Previously, the Agency Fitch Ratings improved the long-term ratings of default of the issuers of Kiev and Kharkov, Ukraine in foreign and national currency with "SS" (possibly defaulted) to "B-" (significantly inadequate level of creditworthiness) with a stable Outlook. Long-term rating of Kiev in the national currency increased from "BB+(ukr)' to ' BBB(ukr)", Kharkiv remains at the level "A+(ukr) ". The reason for the increase in ratings – improving sovereign position of Ukraine as a whole.
Comments
comments