After hours of meetings questioning Yanukovych has moved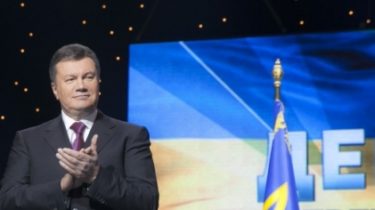 After hours of meetings questioning Yanukovych has moved
© UNIAN
Svyatoshinskiy and Rostov courts have agreed.
The interrogation of the ex-President of Ukraine Viktor Yanukovych postponed to 13 hours on Monday, November 28. This was agreed Svyatoshinsky court of Kiev and Rostov regional court after a 20-minute break.
The Rostov court had colleagues Sviatoshynsky court to eliminate the problems that prevented the questioning today, namely the non – delivery of the accused in the courtroom.
Yanukovych also appealed to the Ukrainian judges with the request to understand with "radicals", which are now blocked Lukyanivka prison and threatened not to let cars with Berkut officers accused in court.
The activists blocked all entrances and exits of Lukyanovka jail
Policy
Yesterday, 11:29
1 of 6

© Photo by Ivan Grebenyuk/TSN

1 of 6

© Photo by Ivan Grebenyuk/TSN

1 of 6

© Photo by Ivan Grebenyuk/TSN
© Photo by Ivan Grebenyuk/TSN

© Photo by Ivan Grebenyuk/TSN

© Photo by Ivan Grebenyuk/TSN
As you know, the lawyers of the suspects in the case, which should interrogate the ex-President, complained that their clients were not brought to the court. Sviatoshynskyi court took into account the fact that without the presence of the accused to hold a meeting impossible and asked the court in Rostov a break for an hour and a half to deliver Berkut officers accused in court. For its part, the regional court of Rostov was asked to move the meeting to November 28, at 13 o'clock, or December 2 – at 14 o'clock Moscow time.
The accused in this production are the five former fighters of the Kiev battalion "Berkut" – they are accused in the shooting of Maidan protesters.
Lukyanivka prison since the morning block activists of "Right sector"
TSN. Wounds
Yesterday, 12:27
Add to favourites
They say they have information that the questioning Yanukovych must bring five "berkutovets", which take place in the case of the shootings on the Maidan.
Comments
comments