Another provocation by Moscow puppets. Avakov explained the actions of the police under Lukyanovsky jail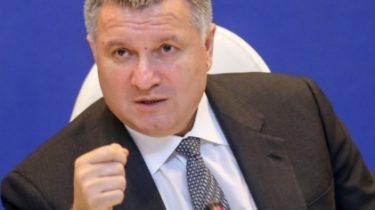 Another provocation by Moscow puppets. Avakov explained the actions of the police under Lukyanovsky jail
Arsen Avakov© UNIAN
The activists prevented the export of the enterprises of the former fighters of "Berkut".
Interior Minister Arsen Avakov explained why the police and National guard did not engage in violent conflict with activists, who blocked the export of ex-Berkut officers in the court, which was to interview the President of the fugitive Viktor Yanukovych. According to him, militiamen didn't want to take part in Pro-Kremlin provocations.
Read also: Ukrainian journalists were not allowed for questioning Yanukovych in Rostov
"Yanukovych has already provoked enough blood and troubles in Ukraine. The Ministry would not participate in another provocation of Moscow puppets and enter into violent conflict with the protesters. Moreover, the point of view and the motives of these people we understand and in many ways we agree with them", – he wrote in Facebook.
At the same time, the Minister assured that the national police and the National guard will ensure the delivery of defendants to court as soon as the technical possibility, "and thus we will not impose the participation of provocation that plays the ex-President is a fugitive under the dictation of the aggressor".
We will remind, today the activists of "Right sector" blocked Lukyanivka prison, to prevent the export of ex-Berkut officers in Svyatoshinsky court where the meeting took place in the shootings on the Maidan, with the participation of Viktor Yanukovych.
The interrogation of the ex-President of Ukraine Viktor Yanukovych postponed to 13 hours Monday, November 28, due to the failure of the accused in the courtroom.
Comments
comments