Interrogation of Yanukovych in the case of the Maidan. Watch online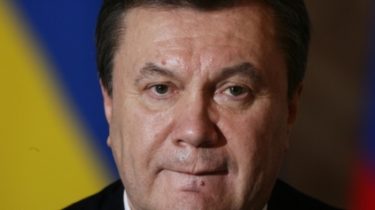 Interrogation of Yanukovych in the case of the Maidan. Watch online
© Getty Images
Former politician will testify about killing people on campus.
Today, November 25, Svyatoshinsky court of Kiev will interrogate deprived the title of President of Ukraine Viktor Yanukovych.
The fugitive going to be interviewed online via Skype – it will be in the district court of Rostov. Yanukovych will speak as a witness in the case of the shooting of activists Euromaidan. To begin the questioning should at 13.00 by Kiev time. After this, Yanukovych has to go to the media.
See also: Resonance case: videotapes Yanukovych wants to highlight almost 300 media representatives
The case of the shooting of 48 Ukrainians in the Institute in the Svyatoshinsky court hears and a half years.
See the online broadcast of the interview on the website of TSN.ia.
Comments
comments