"Like a rat sitting at the curb". Gerashchenko is convinced that Putin will not give Yanukovych Ukraine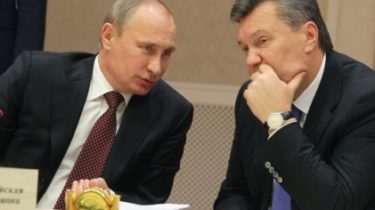 "Like a rat sitting at the curb". Gerashchenko is convinced that Putin will not give Yanukovych Ukraine
© UNIAN
She stressed that in any other country he would be arrested.
The people's Deputy Irina Gerashchenko declares that Russia will not give up "his accomplice" of Viktor Yanukovych Ukraine.
Read also: Activists continue to block the detention center in Kiev, not letting go of Berkut officers on the court with Yanukovych
She wrote about this in Facebook.
"I don't care what will say today accomplice of Putin. It is significant that he will speak via Skype from a country that on the persistent request of Yanukovych introduced to Ukraine troops destroyed the Donbass, the region from which Yanukovych's clique, and he himself, for years, pumped all resources," she wrote.
"For me, one thing is clear. Yanukovych betrayed everything it touches. His wife, his small home in the Donbas, the country where the passport was. He did not stop the execution of the Maidan, and in March 2014, publicly called on Putin to send troops to kill Ukrainians. Bastard. He is not worthy of Ukraine", – he added.
However, Gerashchenko is sure that Russia will not give Yanukovych the Ukrainian justice.
"He has to answer to Ukrainian international courts. Russia and Putin will not give up his accomplice. And that, as a rat in a hole, sitting at the curb, because in any other country picks him up. But the court will. Responsibility," she said.
Remember, today was scheduled for the interrogation of the ex-President of Ukraine Viktor Yanukovych, but it was postponed on December 28.
Comments
comments