Yanukovych has left from the answer to the question of returning to Ukraine: Donbass rose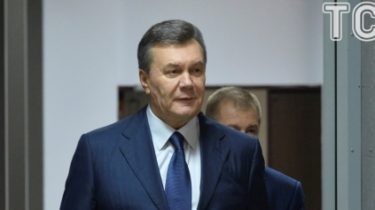 Yanukovych has left from the answer to the question of returning to Ukraine: Donbass rose
© Reuters
The fugitive stated that he did not want war.
Deprived of the title of President of Ukraine Viktor Yanukovych walked away from a direct answer to the question of whether he is going to return to Ukraine.
During the meeting with mass-media one of the journalists asked a former politician, if he was going to return to Ukraine, and under what conditions. A direct answer to Yanukovych is not given. But he said that he wants to end the war in the East, though he once asked the head of the Russian Federation to enter armies to Donbass.
"As for my return, I understand politics… what I actually think. In the media write a lot about what I want to get back into power, revenge or something, and so on. What I think or can say dream. I dream that Ukraine would end as quickly as possible voinea. In my homeland in the Donbas. To stop people dying. To Donbass rose from these ruins, in which he led the war," he said.
Comments
comments