Fatal accident in Kiev: Toyota flew into the fence of zoo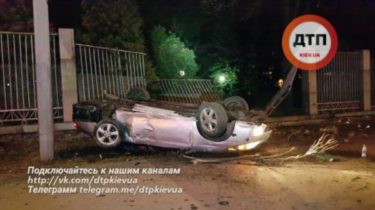 Fatal accident in Kiev: Toyota flew into the fence of zoo
Kiev
Today, 10:11
1 of 8

As a result of the accident killed the passenger
© dtp.kiev.ua

1 of 8

As a result of the accident killed the passenger
© dtp.kiev.ua

1 of 8

As a result of the accident killed the passenger
© dtp.kiev.ua

1 of 8

As a result of the accident killed the passenger
© dtp.kiev.ua

1 of 8

As a result of the accident killed the passenger
© dtp.kiev.ua

1 of 8

As a result of the accident killed the passenger
© dtp.kiev.ua

1 of 8

As a result of the accident killed the passenger
© dtp.kiev.ua

1 of 8

As a result of the accident killed the passenger
© dtp.kiev.ua
As a result of the accident killed the passenger
© dtp.kiev.ua

As a result of the accident killed the passenger
© dtp.kiev.ua

As a result of the accident killed the passenger
© dtp.kiev.ua

As a result of the accident killed the passenger
© dtp.kiev.ua

As a result of the accident killed the passenger
© dtp.kiev.ua

As a result of the accident killed the passenger
© dtp.kiev.ua

As a result of the accident killed the passenger
© dtp.kiev.ua

As a result of the accident killed the passenger
© dtp.kiev.ua
Doctors were unable to save the passenger.
The evening of November 26 in Kiev on Pobedy Avenue there was a terrible road accident – as a result of the incident killed the passenger of the car.
The driver of the Toyota was able to regain control and at high speed flew off the road. The vehicle hit six trees and crashed into the fence of the Kiev zoo. The girl who sat in the front seat, flew out of the car, writes ДТП.kiev.ua.
Read also: In Kiev trolleybus driver staged an accident and downed wires, crossing a double solid
After 5 minutes at the scene of an accident was four ambulances, but doctors were unable to save passenger – they stated her death.
The driver and two passengers have not received any major injuries.
There were police patrol and investigative team.
Earlier, a terrible accident occurred in the capital: on the ring BMW skidded on the oncoming lane, where collided with another car. Girl passenger died in the ambulance without regaining consciousness.
Comments
comments