Release just and "dosvidos": detainees in the Donetsk journalists of the TV channel "Rain" will release soon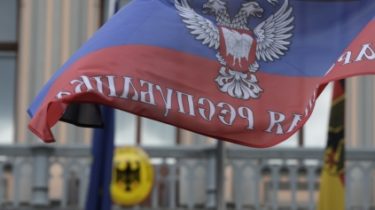 Release just and "dosvidos": detainees in the Donetsk journalists of the TV channel "Rain" will release soon
© Today
Journalists supposedly all right.
Writer Zakhar Prilepin, who is the Advisor of the "head of DNR" Alexander Zakharchenko assured that the detainees in Donetsk journalists of the TV channel "Rain" will soon be released.
This writes Echo of Moscow.
"Information is one that all will be well. No problems special. Now understand, and tomorrow morning everything will be fine. Just released in the morning or half an hour. Release just and bye," said Park.
"I guarantee that with them all in order, they were detained on suspicion of violating the law, "DNR" in the next few hours the situation should be resolved," said another source from the "DPR authorities". He suggested that journalists sent to Russia.
See also: In Minsk the rebels made a compromise proposal to release the hostages – Gerashchenko
We will remind, earlier fighters of "DNR", which in the afternoon of 16 June 2016, grabbed the journalist of the Russian "Novaya Gazeta" Paul kanygina, beaten and accused of cooperation with the Ukrainian media.
According to kanygina, he was seized in the center of Donetsk, when he met with the representative of the "Ministry of information DND" Tatyana.
Comments
comments