Militants "DNR" has issued an ultimatum to the Czech humanitarian organization and were given a day to travel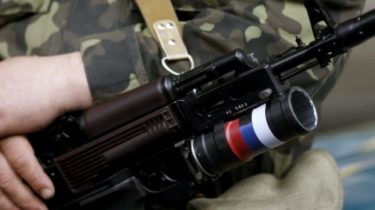 Militants "DNR" has issued an ultimatum to the Czech humanitarian organization and were given a day to travel
© Reuters
The occupiers want the activists left the area.
The militants in Donetsk demanded that the Czech humanitarian organization "People in need" to curtail its activities in the occupied Donbas.
The head of the organization Simon Panek said that the representatives of the militants was not informed of the reasons for refusal of accreditation.
"We are saddened that "leadership" in Donetsk without any explanation denied us access to people who actually need our help, and thus violated international humanitarian law", – quotes "Radio Liberty" quote Panaka.
See also: "psychologically Abused". Released the correspondent of "Rain" talked about "in captivity "DNR"
In turn, coordinator assistance to Ukraine Tomasz Kocian stressed that the employees of "Man in trouble" fulfilling the requirements of the invaders and systematically informing them about its activities.
According to Czech media reports, the militants demanded that all humanitarian workers of "Man in trouble" within 24 hours left occupied "Drowzee" territory. Its ultimatum to the terrorists put forward yesterday, November 26.
Help: Czech organization "People in need" provides humanitarian aid to residents of Donbass from August 2014. During 2016 the Czech humanitarian workers helped produce about 490 thousands of residents from uncontrolled Ukrainian authorities territories. Also, the mission provided assistance to Donbass residents in rebuilding homes and bring drinking water.
We will remind, earlier in Donetsk, disappeared the crew of the Russian channel "Rain". Correspondents Sergey Argentov and Vasily Polonsky stopped communicating. Before the disappearance of the Polonsky managed to inform the editors that the film crew is arrested, "the Ministry of state security of the self-proclaimed Donetsk people's Republic". Subsequently boyoviki "DNR" declared that the 'expelled' journalists of the Russian TV channel with the territory under their control.
Comments
comments