The fourth hostage of the Kremlin: the son of Dzhemilev has returned to Ukraine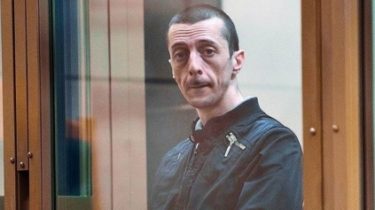 The fourth hostage of the Kremlin: the son of Dzhemilev has returned to Ukraine
© Avdet
Runners thanked the Ukrainian consuls.
The son of the leader of the Crimean Tatars Mustafa Cemil Hayser located on the territory of Ukraine.
This was announced by the lawyer Nikolai Polozov in Facebook.
"We Hayser crossed the border of Ukraine. Safety reasons, during the movement in Russia was not. I apologize to everyone who was able to get a prompt review. It is important that the fourth hostage of the Kremlin safely delivered to DOI. I would also like to thank the consuls of Ukraine for help and support," – wrote Polozov.
See also: the Lawyer told, when unable to release his son Cemil
Recall, 10 Jun 2014 Hayser Dzhemilev was sentenced to five years imprisonment in a penal colony for manslaughter, theft and possession of weapons. The jury found guilty of Cemil. On 2 September, the Supreme court reduced the sentence to a year and a half.
Earlier in Russia recognized recognized Ukrainian citizenship Hayser, who spoke against granting him Russian citizenship, which automatically gave the residents of the occupied Crimea.
Subsequently, on October 27, Astrakhan regional court upheld the denial of parole to the Crimea to Dzhemilev Hayser.
A Russian court rejected the son of Mustafa Dzhemilev in early release
TSN. 16:45
25 Feb, 17:11
Add to favourites
To reduce the convict prison term refused because he allegedly willfully violated the order – and in the last two months received eight disciplinary punishments. Hayser Dzhemilev was punished for what he day slept on the floor of the camera, cleaned the walk and turned to the jailer to "you," says the defender of the Ukrainian Nikolai Polozov. He notes that the punishment became known only in court, and promises to challenge them – along with a sentence.
Comments
comments